Aaron Kimber, Author at Davids of Haslemere
Throughout this blog, we will give you reasons on why shopping for end of line stock is actually the perfect place to shop.
For a lot of people, they may see the end of line stock as something that is no longer 'in fashion' but I am here to tell you that is not the case.
To be completely honest, I don't know why you wouldn't buy anything from the end of line stock. The majority of the clothing is still a great addition to your wardrobe and you get it for cheaper than the original price. I mean, what is not to love about that.
If you are like anyone else, then I know for a fact that you enjoy grabbing yourself a bargain. Don't we all. So why not browse the end of line stock and get the bargain you deserve.
When you find a store like us that sell top brands such as Tommy Hilfiger, Fynch Hatton, GANT, Ralph Lauren and much more. We understand that sometimes the pricing may be a little out of your budget and so the best thing to do in these situations. That's right, you've guessed it, simply wait for it to reach the end of line stock so you can not only get it for cheaper but you also get to look and feel good about your purchase.
Another good reason to shop at the end of line stock, if you are a bargain hunter like myself. Is to use this section of the stores to browse for clothes ready for the next season. For example, you will find that the best time to get Summer clothes is usually between September and October.
Why is this?
This is because a lot of stores want to sell all of their summer wear before the end of the year, which is great news for everyone. As this allows you to pick up great bargains and show them off when the time comes whilst the shop get to flog the merchandise. It is truly a win-win for all parties.
Most men would much prefer to go on holiday during the quieter seasons to avoid lots of children running around whilst they try to enjoy the peace and quiet. Am I right? So what I am trying to tell you is, why not wait for the end of the stock sale. You could pretty much do your whole holiday shop for at least half the price.
This also applies to the colder seasons, if you are looking to get warmer clothing, why not buy it in Summer when these items tend to be cheaper. This way you can get more for your money and who knows, you could save the additional pennies for another holiday. God knows we will need it after this Global pandemic.
Aaron Kimber, Author at Davids of Haslemere
Take a look at our top 3 picks from our Men's Winter Fashion 2020. Helping you prepare for the Winter ahead whilst remaining stylish and most importantly, warm!
For our first pick, it is the Gant Quilted Windcheater.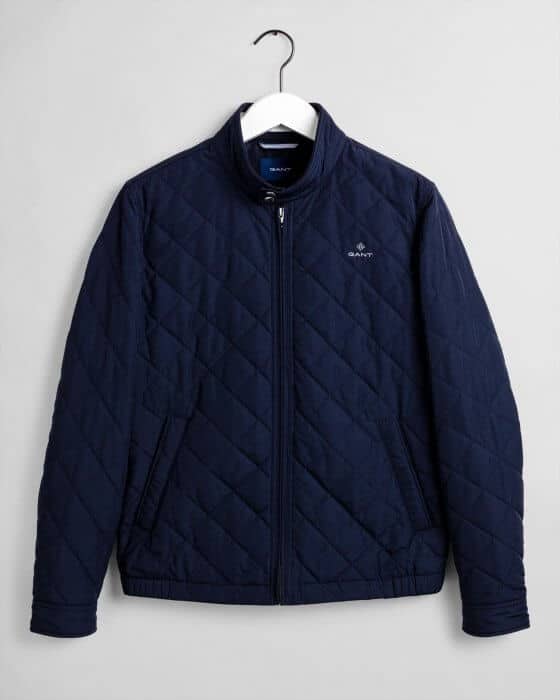 This is an obvious choice for our selection as it provides a subtle style with a branded Gant Icon on the chest. Perfect for the colder weather without the rain as it provides a great deal of warmth.
There will be no moaning about the cold with this coat, that is for sure.
This is the type of jacket that you put on and check yourself out in the mirror for a good 5 minutes as you just can't believe how comfortable, stylish and warm it truly is.
Say goodbye to that cold draught that you get when the wind blows as this provides complete protection against the cold breeze. Making it into our top picks.
Our second pick is the Tommy Hilfiger Denton Chino, Navy Blazer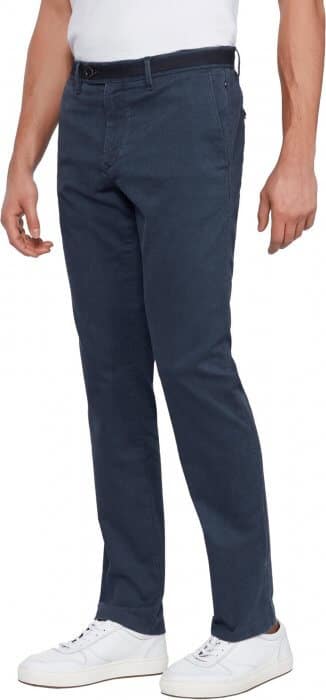 Now we have decided on a jacket to keep the top half warm, it was only fitting that we went with these trousers.
Offering a simple yet elegant look to your outfit. They are versatile, comfortable and an all-round steal. More of a slim fitting to qualify for a smart-casual look with a branded finish.
Easily a wardrobe favourite and go-to trousers as they can be worn with brogues or trainers. I mean, how many trousers do you know of that allow you to do such a thing.
Wear them throughout the week for the office or even on the weekend for a more relaxed look.
Personally, it is a no brainer! Whether you buy them for yourself or as a gift to someone. There will be no disappointment with both parties. Although we can't promise that you might get jealous and wish you bought a pair for yourself.
Lastly,  our final pick from the men's winter fashion is the Fynch Hatton Rollneck Interlock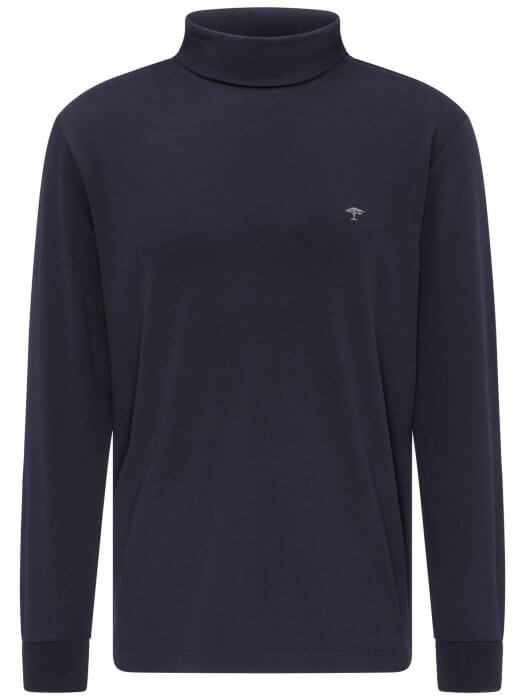 Would it be a true reflection of men's winter fashion if it didn't feature a rollback jumper? I doubt it.
This rollback from Fynch Hatton is soft to touch, easy to pull off and an all-round solid purchase. Keeping the neck warm is important so you don't get the shivers down your spine.
A versatile jumper that can be worn to both the office and on those off-duty days. Worn for all occasions but perfect for the colder seasons.
Nothing helps you get through winter more than feeling cosy and warm. Especially if you are being dragged around the shops with your family or even off to watch your children participate in sports or activities.